Modern chicken farms are an important part of standardized large-scale chicken farming. Nowadays, fully automatic chicken raising equipment has been widely used in modern chicken farms. Why is fully automatic chicken breeding equipment so popular among farmers and the market?
 First of all, the use of fully automatic chicken farming equipment can effectively realize factory, standardization, standardized management and environmental automation control, so that many large chicken farming companies have benefited from teaching. Many practices have proved that the modern chicken industry uses fully automated chicken breeding equipment to make many chicken companies have a very high degree of automation in the daily chicken raising process, which can save land and labor resources in the factory. At the same time, it can provide good environmental conditions (temperature, humidity, light and ventilation) according to the chicken's production requirements and the chicken's growth and development rules to ensure the healthy growth of the chicken.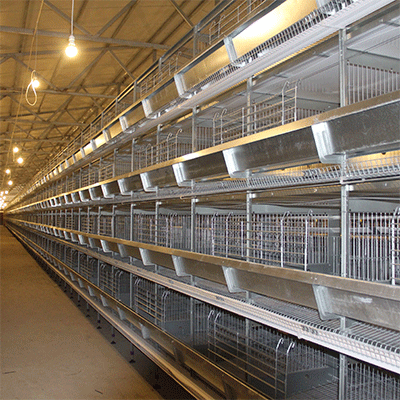 The modern chicken farm adopts fully automatic chicken raising equipment, which can effectively control the environment and is not susceptible to external adverse factors (high temperature, severe cold, strong wind, heavy rain), so that the chickens can grow and develop healthily in a stable environment and have the ability to resist risks. ability. The chicken farm implements closed-loop feeding management, which is conducive to the control of epidemic diseases and drug residues. This equipment can help farmers improve their feeding work and avoid repeating many tedious tasks. At the same time, it also ensures the full use of food, avoids problems such as feed spillage, and cultivates high-quality laying hens, which is conducive to protecting the health of consumers. In addition, when using fully automatic chicken raising equipment, according to the needs of the chickens, the input raw materials can be fed automatically without any spillage, which not only ensures the cleanliness and order of the chicken house, but also avoids the propagation of diseases and saves feed, avoid waste.
The above is the reason why the automated chicken raising equipment is welcomed by the farmers. Farmers can choose battery chicken cages, automatic manure removal equipment, automatic drinking water equipment, automatic feeding equipment, automatic egg collection equipment, etc., suitable for breeding farms.
Read more...