Do you know these "secret weapon" in chicken feed?
1.Mulberry Leaves. A broiler chicken for 4 weeks prior to the entry of a 3% mulberry leaf powder in the feed, which can significantly improve the broiler's meat aroma and quality while reducing the odor concentration in the chicken house.
2.Eucommia ulmoides leaves. The dried leaves of Eucommia ulmoides are ground into powder and incorporated into chicken feed for free feeding. Chickens fed in this way can effectively reduce fat and cholesterol levels, promote chicken tightness, and taste delicious and tasty, similar to pheasant.
3.Sunflower Seeds. Incorporation of 8% sunflower seeds or 10% wood shavings in the diet of laying hens can reduce the cholesterol in the egg yolk by 13%.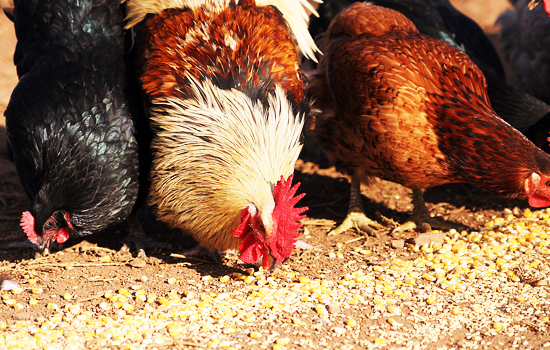 back to top