Key points of environmental control in battery cages for laying hens
How to control the environment of the hen house when you buy battery chicken cages? Today, poultry equipment manufacturers will introduce you from 4 o 'clock.
Adjust environmental factors such as temperature and humidity according to different physiological stages. Temperature, humidity and ventilation are the most important environmental controls in house management during the feeding cycle of laying hens. Environmental control is mainly the control of temperature, humidity, ventilation, illumination and pathogenic microorganisms. These control methods are closely related to the growth and development of broilers, and various factors also affect each other. Ignoring any of them will lead to adverse consequences.
Key points of ventilation management. Winter ventilation should be based on the principle of keeping the minimum ventilation volume, the number of fans should be determined according to the minimum ventilation volume. The layer chicken cages are well sealed and has a better insulation appearance. To understand the efficiency of the fan and ensure effective ventilation, set the fan running time according to the age and weight of the layer. Adjust the proportion of air inlet and outlet, reasonable negative pressure and wind speed.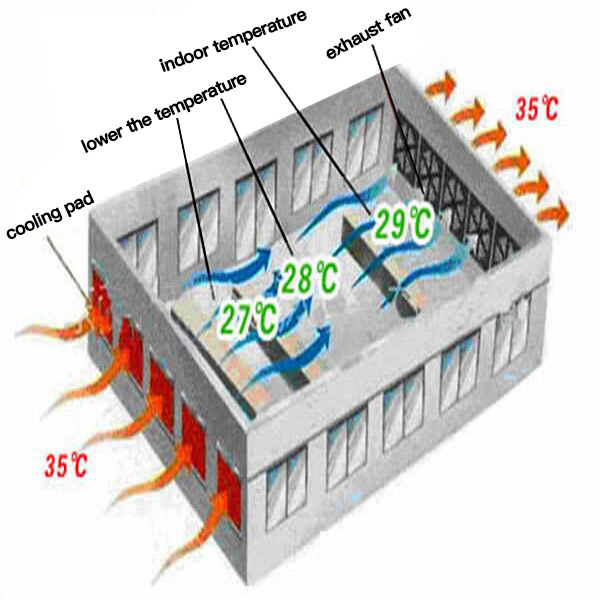 3, ventilation matters needing attention. The purpose of ventilation is to remove excess heat from the chicken house and to provide and control body temperature. Usually used when the outdoor temperature is below the predetermined chicken house temperature.
These are the main points of automatic battery cage chickens shared by poultry equipment manufacturers. It is very important to provide a comfortable environment for chickens by controlling the environment of the chicken house.
back to top